Last year there was great interest as a huge piece of the Larsen C Ice Shelf off Antarctica "suddenly" broke off and became a huge floating iceberg the size of Delaware.  (The separation happened over months—which is extraordinarily fast for continental scale processes….)
From the rapid break, we were all prepared for the new berg, tagged A-68, to cruise North, ravaging the sea lanes, frightening penguins, menacing villages, and generally raising havoc.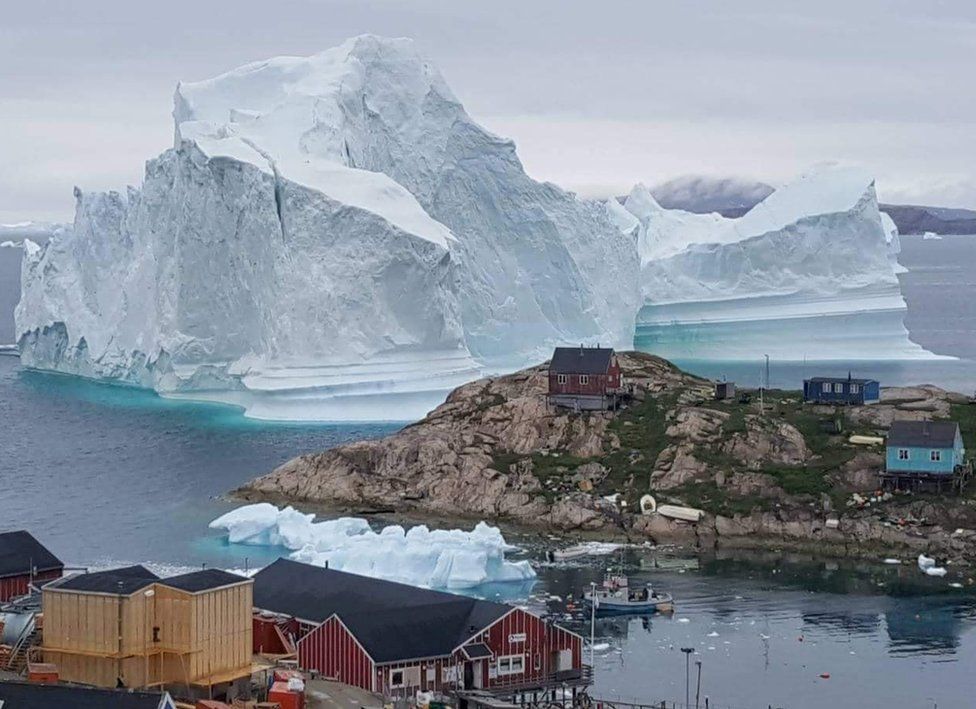 So what has happened since?
As BBC reports, A-68 has not moved far, nor has it melted [1].
She's a pretty big girl, and it takes a while to get a trillion tonnes of ice up to much speed.  In addition, there are winds and tides pushing in many directions and the sea floor is shallow and not necessarily flat that near shore. <<link>>
But models indicate that eventually old '68 will reach the Atlantic and start moving with the currents. A-68 will sail north, past the equator into the North Atlantic, probably shedding lots of smaller bergs as she breaks up in the heat.
Equally interesting is what will happen to the ice she left behind.  The departure of such a large hunk presumably makes way for more ice to shift and break off into the sea.  The question remains whether A-68 is part of an accelerated breakup of the sea and shore ice at that part of Antarctica.  The situation is being carefully monitored. [2]
---
Jonathan Amos, The 'monster' iceberg: What happened next?, in BBC News – Science & Environment. 2018. https://www.bbc.com/news/science-environment-44745734
Adrian Luckman, Martin O'Leary, and Project MIDAS, Iceberg A68 one year on, in MIDAS blog. 2018. http://www.projectmidas.org/blog/A-68-Anniversary/