OK, I have my reservations about the Internet of Things (AKA the Internet of Way Too Many Things, or the Internet of Things That Don't Work Right).  And I have also expressed concerns about DIY environmental sensing, which is usually long on sensing and short on validity.
But let's combine IoT concepts with useful environmental monitoring, and validate the measurements, and I'm all for it.
Plus, I'm really worried about the bees.
So I am very interested in Vladimir Kulyukin's BeePi, a Respberry Pi based bee hive monitor. Over the past decade, his team has developed low cost sensors and in situ data analysis that measures the sound, sight, and temperature of a bee hive. The sensors are minimally invasive, and collect data more or less continuously.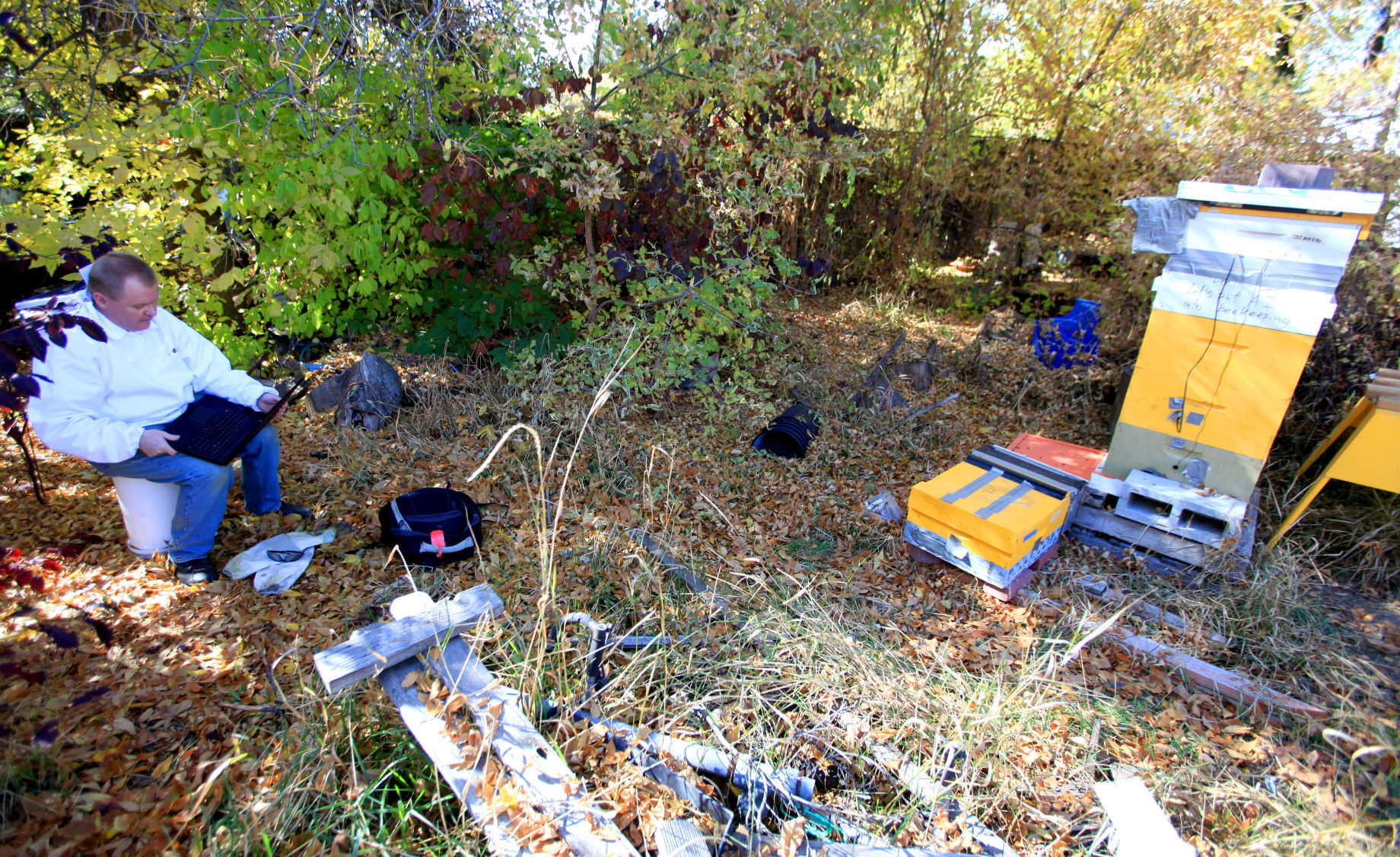 Unlike bogus "Pigeon backpack" projects, this group has actually developed, validated, and published analytics that turn the sensor traces into potentially useful data about the behavior of bees. (E.g. see [1].)
The sound recordings can, in principle, give clues about the number and activity of the bees. At the coarsest level, they have easily documented the daily cycle of activity. I.e, they have confirmed day and night.
The visual imagery is used to detect bees entering and leaving the hive. This is an important indicator of foraging activity and overall health of the colony, and might give early warning of trouble in the hive.
The temperature measures correlate with overall activity, and abberant readings would indicate serious problems inside the colony.
The researchers aim to publish their hardware and software designs, so others can build and improve the idea. (It isn't immediately clear what kind of licensing is intended, other than it is open source.)
In a sad sign of the times, they are doing a kickstarter to raise money ($1,000 !?) to build some more prototypes. In a sane world, funding agencies and companies would be beating down their doors trying to give them research support. And it would be many tens of thousands.
Another sign of the times is that the kickstarter is the most complete information about the project. Get a web page, guys!!
---
This project is pretty cool, and made me think.
As a distributed systems guy, the need for manual downloads is just too crude. A future version should have some kind of low power networking that, ideally, will automatically upload data to archives, e.g., in a cloud. A concomitant upgrade would be to beef up the data formats (they need to be documented, and would be better with standard metadata). It would be nice to have standard APIs for pushing and grabbing the data.
Bee hives tend to be scattered and far from networks, though. But perhaps a small UAV "data harvester", might fly around, hover a couple of meters away to suck out the data through a short range link, and return to base after its rounds. Sort of "sneaker net" in the age of ubiquitous drones.  Such a drone might be useful for many environmental sensing tasks.
On the sensor front, I would think that humidity sensors would be a simple and important addition to the system. I think (but I'm not sure) that humidity is linked to some possible colony problems.
And what about lidar or sonar? The cost of lidar and sonar is crashing, so you might be able to add these to the sensors. Combined with the imagery, this would give even better bee counts (and in all weather, assuming the bees are active in all weather, which I'm not sure about).
Finally, I would suggest that the creators define how they want to share their system and data from it. Creative commons would be a place to look for ideas. <<link>> I would think that the plans and software might be shared through some existing maker community archive. E.g., Instructables, SparkFun, or AdaFruit would be plausible possibilities.  (Call me.)
---
This is a good example of low cost environmental sensing.  They are doing the hard work of validating the measurements.
There is a lot of work that could be done to make this a slicker and easier to use open source project. Documentation, publishing the design, and setting up a data archive are pretty straightforward, but would make a huge difference.  (Call me.)
---
Vladimir Kulyukin and Sai Kiran Reka, A Computer Vision Algorithm for Omnidirectional Bee Counting at Langstroth Beehive Entrance, in nternational Conference on Image Processing, Computer Vision, and Pattern Recognition (IPCV'16). 2016: Las Vegas. p. 229-235. http://worldcomp-proceedings.com/proc/p2016/IPC3835.pdf
John Zsiray, USU professor hopes 'BeePi' hive sensors will help honeybees, in The Herald Journal – HJNews.com. 2017. https://news.hjnews.com/agriculture/usu-professor-hopes-beepi-hive-sensors-will-help-honeybees/article_7c205ecb-1d64-51d3-96c1-b1754de27d6f.html