The troubled land of Myanmar has some of the most interesting deposits of Amber, containing fossils hundreds of millions of years old.  Astonishingly preserved fossils include not only bones and bodies, but soft tissue and feathers. A flourishing gray market with bordering China has produced a flood of amazing finds ( e.g., this, this, this )
This winder, researchers in China report a fossil that documents the tiniest dinosaur yet, tagged Oculudentavis khaungraae, smaller than the smallest living hummingbirds [3].  The entire skull and beak are 14.25mm!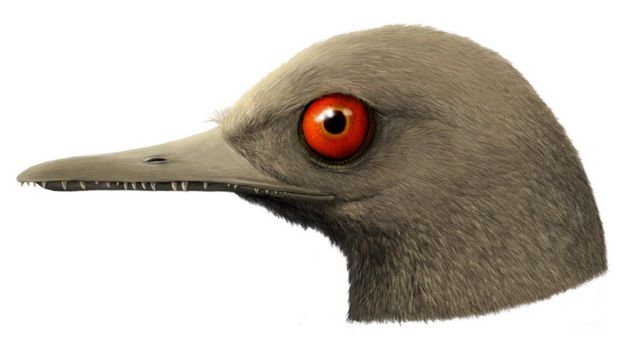 Cool.
Obviously, this species is going a different way from T. rex and the giant herbivores, small is beautiful.  This little guy probably was the T. rex of the cockroach world.
With just the skull, it's hard to tell how this animal was related to the rest of the dinosaur and avian family.  Despite the researchers' assignment, it doesn't look exactly like a bird (the teeth are lizard-y), and it's 1/100 the size of the smallest known non-avian dinosaur.
We may never know more, because who knows if we'll ever see another sample from this or similar species?
---
Lucas Joel, Smallest Known Dinosaur's Fossil Found in Amber, in New York Times. 2020: New York. https://www.nytimes.com/2020/03/11/science/smallest-dinosaur-amber.html
Paul Rincon, Smallest dinosaur found 'trapped in amber', in BBC News – Science & Environment, March 11, 2020. https://www.bbc.com/news/science-environment-51835946
Lida Xing, Jingmai K. O'Connor, Lars Schmitz, Luis M. Chiappe, Ryan C. McKellar, Qiru Yi, and Gang Li, Hummingbird-sized dinosaur from the Cretaceous period of Myanmar. Nature, 579 (7798):245-249, 2020/03/01 2020. https://doi.org/10.1038/s41586-020-2068-4